I've been trying to compile my dream casting of the Hunger Games movie. Here's what I've come up with so far, and it is highly subject to change...
Katniss- Emma Stone,
I haven't seen her as anyone's choice, but when I was thinking of who I saw as Katniss, she popped into my mind. And in this picture I think she looks perfectly Katniss. She's in the upcoming Easy A and she was in The House Bunny. Also on her
imdb page
it lists her as staring as Laurie Partridge in a new edition of the Partridge Family, I love the Partridge Family!! Plus I think she's pretty, but not drop dead gorgeous, which I don't think Katniss should be. Plus she looks like she could hold her own.
Peeta- I've got two options here- First, Alex Pettyfer.
He's gorgeous, blond, but also looks serious, sensitive and sweet.
Choice 2- William Moseley- I know he was in Narnia, but I think he could be an excellent Peeta-
He's got the hair and the looks and a goodness about him.
Gale- Again, I've got to acceptable choices- 1- Gaspard Ulliel-
Very attractive, dark hair,
nuff said.
2- Adam Gregory- I've never heard of him, but he looks the part.
I always pictured Gale with longish (see the 2nd pic of Gaspard) or Patrick Dempseyish hair, see pic of Adam.
Prim- Elle Fanning-
Pretty, innocent, perfectly Prim
Cinna- Again, I've got 2- #1- Matt Dallas of Kyle XY fame.
This picture is perfectly Cinna for me.
#2- James McAvoy-
Another great Cinna option.
Haymitch- Jack Black- I know lots of people are saying that Haymitch is supposed to be attractive, but I still think he'd be a good, humorous choice.
Tell me this wouldn't be a good choice for Haymitch...
Effie- Kristin Chenowith- bubbly, perky, blonde, check, check, check.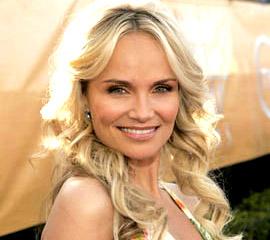 Plus I loved her on The West Wing, Glee and the Opera version of Candide.
There are my choices. Do you agree?